A favorite pastime of mine is figuring out how I can effectively cut costs in my home while maintaining our quality of life…maybe that is a lame pastime, but our home and bank account love it! One way that I am able to save a few dollars is by making my own DIY Laundry Powder. It really is a simple process and it can save you a ton over time.
---
DIY Laundry Powder Ingredients:
1 cup Washing Soda– detergent booster, fights stains
1 cup Baking Soda– deodorizes, balances pH, fights stains
1/2 Bar Soap– cleans & removes stains

I am using Felz-Naptha this time because I had some left over from another project, but you could use Castile, Zote, Ivory, or a homemade soap

10 Drops of Essential Oil – deodorizes & kills germs

I like to use Lemon & Tea Tree Oils (5 drops each)

You can also add 1 cup of OxyClean for stain treatment if you wish, but I usually leave that out. I keep a little SunOxy (generic OxyClean) for loads that are very heavily soiled. You can even make your own Oxygen booster by putting equal parts of peroxide and washing soda directly on stains to pretreat.
Directions:
Measure the Baking Soda and Washing Soda out and place them into your container.
Grate the 1/2 bar of soap finely so that it dissolves well.
Add in the essential oils .
Mix all ingredients together with a stick blender or food processor.
Use 2 TBSP per load and add 1/2 cup vinegar in the rinse compartment to help lift salt deposits.
You can use wool dryer balls with a couple drops of essential oil for a fabric softener.
These dryer balls are so stinkin' precious!!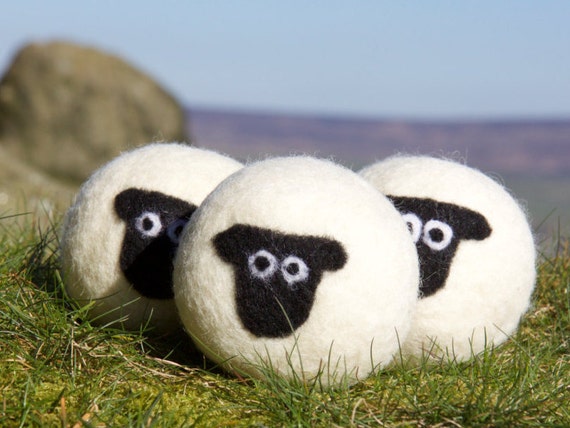 Price Breakdown:
Washing Soda- $3.81/box=7 batches….$0.54/batch
Baking soda- $2.35/box=8 batches….$0.29/batch
Soap- $0.50
essential oil– $0.15
TOTAL= $1.48/batch
This recipe makes about 16 loads so $1.48/16= about $0.09/load!!! Compare that to $0.20/load with Tide HE Turbo Powder!
You can view the video tutorial here!
Have you ever tried to make your own laundry detergent?
---
Linked up with TGIT, I Choose Joy, Creative Collection, Sharefest, Dare to Share, Share it One More Time, Happiness is Homemade, Motivate Me Monday, Mommy Moments, Titus 2, Penny Pinching, Women with Intention, Homesteader Hop
Save
Save