I love Independence Day! My family usually spends the day celebrating freedom by eating awesome food, watching fireworks, and making fun & patriotic July 4th crafts with the kiddos…because really…who doesn't love a good craft that gets your kiddos covered in some red, white, & blue  paint?
There are so many craft ideas on the internet that trying to pick one can be a little overwhelming so I put together a little list for you (because I love lists). Scroll through to see my top 5 July 4th crafts for the kiddos this year!
July 4th Crafts for Kids
Cut slits on one end of some toilet paper or paper towels rolls to make these firework burst paintings. Repurposing & crafting with the kids…Two birds, one stone.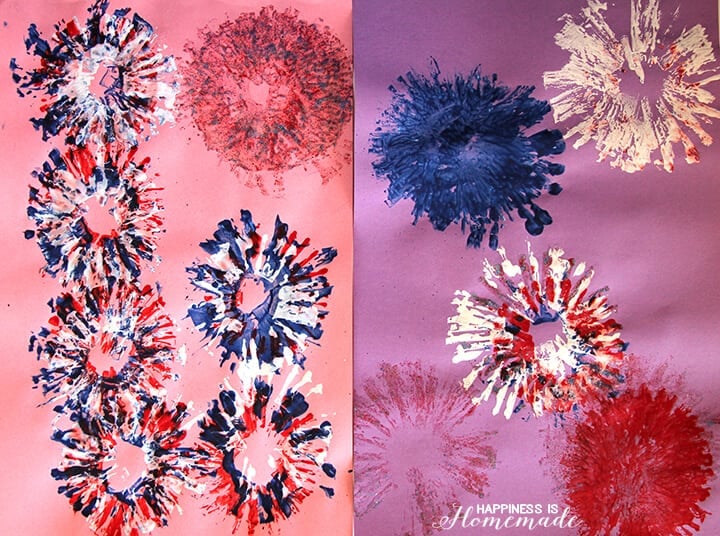 This craft works as a sentimental keepsake & a piece of clothing! Again–>Two birds, one stone.
My kids love playing with Play Doh, putty, and slime! I think that this one will be a hit with all the littles!
Looking for a more creative way to paint? Try this project where your kiddos can paint with pom poms and clothes pins!
5. Patriotic Yogurt Popsicles – Faithful Farmwife (We needed an edible project in the mix!)
These yogurt popsicles are my kids' favorite snack! They are so simple to make that the kids can pitch in or make these themselves. Yogurt pops are also healthy enough for a quick breakfast when you are short on time!
What is your favorite July 4th activity?
---
Save
Save
Save
Save